A Most Unusual Cowboy
Randy Bird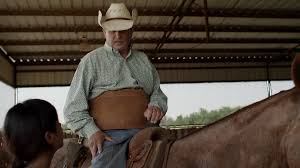 There's a cowboy living in Celeste, Texas, with a very unusual story. He works a ranch from the back of a horse and often demonstrates the skills of a cutting horse and rider in competitions. He's usually found in his barn creating some of the most beautiful, hand crafted saddles in the country.
That may not seem so unusual for a cowboy…until you learn that he is paralyzed from the chest down and has been for some thirty-five years.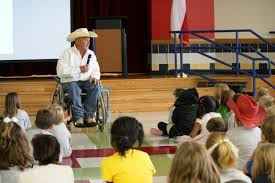 It happened while driving drunk on a lonely road at 4:00 am. Laying on ground, neck and back broken, he heard an audible voice, was visited by an angel and helped by a neighbor. God had a plan for his life.
Listen as Randy shares about the wonderful life God has given him serving and helping others. Family and Stories Podcast. "A Most Unusual Cowboy."
By the way, he invented a special therapeutic saddle. Learn more about how he is helping those with disabilities at www.birdsaddles.com.
Parent or Grandparent!
Grandpa Jimmy has a gift for you.