Order today! Standard shipping rates are flat $3.75 for all purchases. Looking for the eBook? Click the big orange button below! And remember, a portion of every purchase goes to help kids in Nicaragua and Mexico (click here).
And, for a limited time only, special quantity pricing on Wrinkly Brinkly! $9.95 each when purchasing 1-2, $8.95 each when quantities of 3-4, and if you purchase 5+, only $7.95 each!
What others are saying about Wrinkly Brinkly!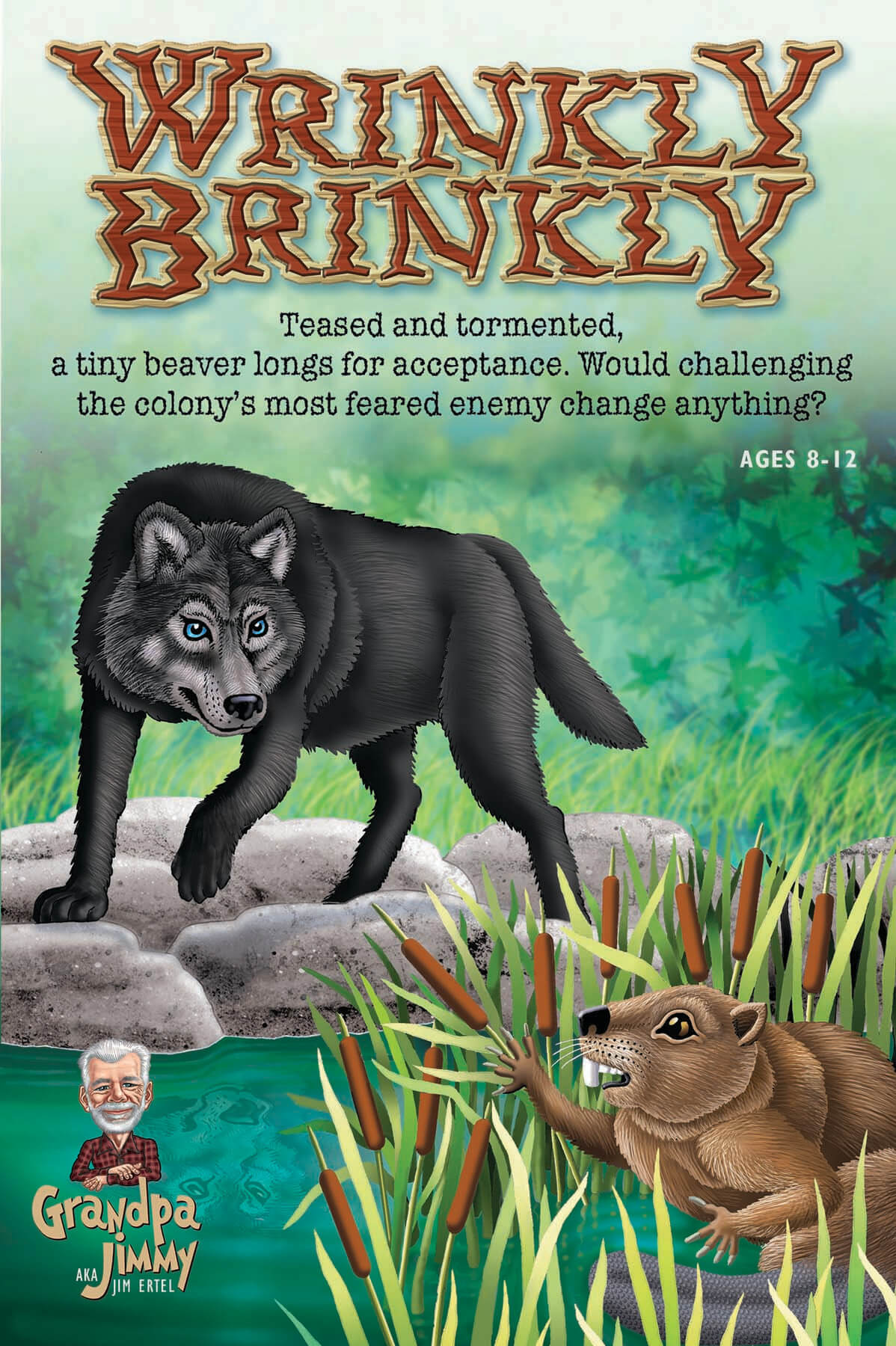 This is a MUST READ! My boys absolutely loved this book! They wouldn't let me put it down! The lessons in this book were perfect for them and they were attached to the story.  The vocabulary was so great, challenging their young minds in all of the best ways and helping to grow and expand their ever evolving mental dictionaries.  I was so pleased with how much they enjoyed it, this will definitely make it into the book rotation!
– Emily Cruz

This is one of those books that when you start to read it, you CAN'T PUT IT DOWN! This is a delightful book, written for 8-12 year olds, that teaches a variety of character traits throughout the entire story. My seven-year old son loved this book and fussed every time I had to FORCE him to put it down (bedtimes and being on time for appointments are important, you know)!! He keeps asking if we can get more books by Grandpa Jimmy and is wondering what will happen to Brinkly, Bump, Willow, and the others.
With minimal prompting, he was able to determine spiritual references throughout the book, allowing for great conversations. If you're looking for an age-appropriate page-turner for your elementary or middle school child, I HIGHLY recommend Wrinkly Brinkly by Grandpa Jimmy (aka Jim Ertel). I can only hope this book will be the start of a thrilling series for kids.
– Shannon L.

What a surprise this book was – written for 8-12 years old it kept this 62 year old grandpa in suspense until the very end with great story telling, action and adventure. There are few books written that help us navigate the waters of growing up, particularly with our flaws. Yet here is a story that not only does that but helps us to learn to listen to that still small voice as we navigate the waters we call childhood and life.
The settings where these animals live, learn, and teach us life lessons are vividly painted. It is a beautiful story of love and forgiveness that is perfect for helping young readers understand what is truly important just before they enter those difficult middle school or junior high years. I can't wait for my grandchildren to be a couple of years older so that I can read this to them!
– Jesse Hartline

Great book for young readers! The story kept me interested. It wasn't preachy and contained good life lessons for young readers. I look forward to reading it aloud to my grandchildren. There was enough drama and suspense to keep my 11-year-old grandson interested. The message was timely in this era of negativity.
– Jane Daly

I thought this was a great book for 8-12 year olds. The characters were well developed and endearing, and their adventures exciting and interesting. The author did a great job of tackling relevant issues that kids face today in a low-key manner that got the point across without being preachy. The story was engaging throughout and definitely makes you want to read more to find out what happens next! I highly recommend for the targeted age group.
– waywords, Amazon review

Grandkids loved it! Are there more stories coming? My grandkids are right at that age where they love for me to read them books, but get easily distracted by other things like TV and video games. So, I was pleasantly surprised when we opened this book, and read it cover to cover without any movement between them. I also like that the story has a good moral message. I'd recommend it.
– topsales21, Amazon review

Interesting and engaging! This is a well-written story with action and adventure that will keep middle-grade readers engaged, but yet free of raw language or dark overtones. I like that it addresses issues our kids face today such as bullying, misfits, the desire to be accepted, the ability to see each person's unique ability. Hopefully the author will write a sequel.
– Karen Hardin

Leadership is about developing people and helping others reach their full potential. Wrinkly Brinkley is a wonderful character in this story for children. He explores many of the emotions that we all encounter during our lifetime. Wrinkly demonstrates one of the most important lessons we can ever learn; humility and the ability to esteem others above ourselves. I would highly recommend this book as an example in the skills of true leadership.
.
– Donna Leischner, Amazon review

Endearing woodland characters live out the adventures in this book 🙂 Suspense and danger build the backdrop (keeping a young person's interest throughout), but the lessons of love, community and forgiveness are the take-aways. My grandson and I enjoyed it very much – Thanks Grandpa Jimmy!
– DebT., Amazon review

This book has interesting characters, a great story and a timely message of forgiveness.
– J. Perry, Amazon review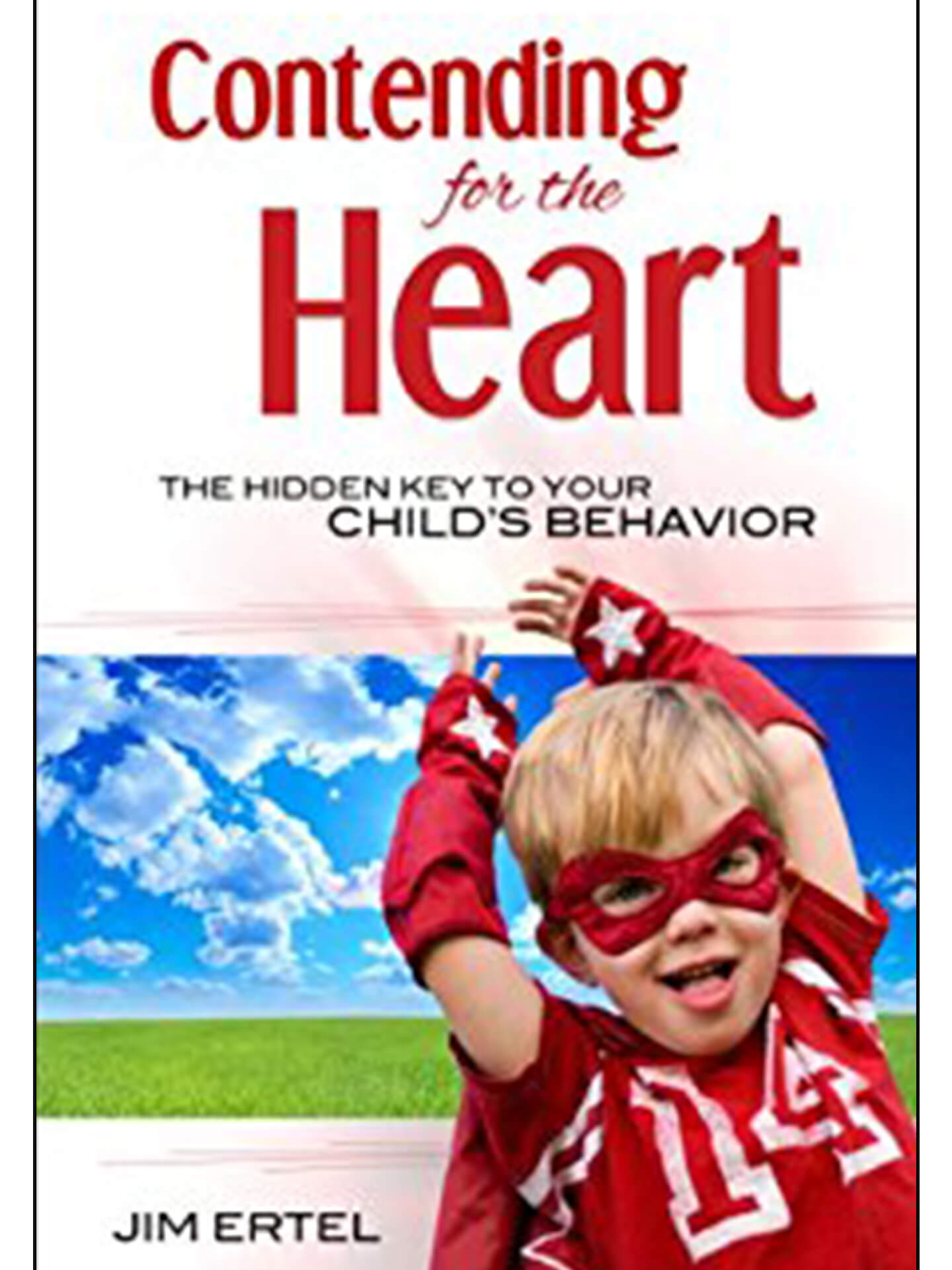 What others are saying about Contending for the Heart!

I read some reviews that said that this was not a good book. This was an excellent book with biblically-based instruction. It was extremely helpful and effective in dealing with my children's behavior. There was nothing abusive about the teachings in this book. It was simply about reaching your child's heart and guiding them with "proper" discipline rather than just issuing rules and useless punishment. The end result was them knowing who they were in Christ rather than feeling like they were being punished or controlled.
– Latonya Sterling

Yes! This book is worth it. I've read this book a couple of times now. The author does a wonderful job explaining and clarifying. The stories are incredibly helpful. I love how the author gives examples from different age groups. Fabulous book.
– Sara, Amazon Customer

Read it, before it's too late. I don't have kids yet, but I look forward to the day I do and hope that I can put these ideals into practice as well as I'd like. My mother read the book and said she wished she'd read it when I was still a kid! (I think my parents did a wonderful job… but there's always room for improvement?).
– Amazon Customer

One of the best books on parenting. Great author and great product.
– R.

Excellent Book! This is the best book I have ever read on raising children. It is absolutely wonderful! I wish I had had it when my children were young. It combines heartwarming stories that brought tears to my eyes with tremendous Biblical truths. This book goes to the core, the very heart, of raising children to be all that God desires. Thank you for presenting these truths in an easy to read format. It was hard to put the book down. I just ordered 5 more copies to give away. I highly recommend this book to every parent, grandparent, and teacher.
– S. Costa

Great book! I had heard a lot about book and author. Great advice and examples. I def would recommend others to read.
– Aaron, Amazon Review

Not just a book but a revelation! Even though the book focuses on children's behavior, the book is so full of the wisdom of God that I received great revelation for many areas in my life. The spiritual principles in this book reveal the heart of God. He is a Father! And the more we understand God as a Father we will be better prepared to raise our children.
– CK Macy, Amazon Review

Awesome! My wife and I are expecting our first child, and our top priority is to be the parents God designed us to be. This book shares the Biblical truth that will guide us for the remainder of our lives as to how we will relate to our children. So much of what we are approached with as expecting parents is geared towards how to get a desired reaction from our children, but none of it addresses a child's heart, which is the core of who he is. The task of reaching my son's heart seems way too difficult on my own, but the promises and teaching God has provided make me feel so much more secure and prepared for our son's arrival. The truth in this book is simple, yet so very powerful. Jim, thank you for writing this book!
– J. Costa, Amazon Review

A must have book on PARENTING WITH GRACE! Practical and easy to read. A friend gave this book to me. I couldn't put the book down until I almost finish reading it (until my kids started to really demand my attention..) It's a book I needed–on how to integrate grace into my discipling my children, on how NOT to instill a law-mentality into my children's heart and spirit, on how to transition from law to grace as our children grow.
The book use stories to teach and communicate simple yet profound truths from the bible. Each truth becomes easier to be recalled because it was integrated with a vividly told story.
I really think more people should find out about this book. It's a unique parenting guide in grace!
– Lydia Teh, Amazon Review