We talk with people of all ages from many walks of life who have one thing in common, a story. Real stories from real people without the filters of pride, pretense or appearances.
Some stories will entertain, others will encourage and inspire. But whether you're laughing or brushing away tears, they will touch your heart. May these stories be a source of faith, hope and love.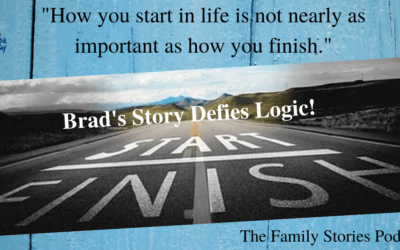 It Defies Logic Like many, Brad Herman's early life was not ideal. From the age of three, after his parents divorced, he was raised in a single parent home by his mom. He would see his dad every other weekend. But that usually meant spending time at the office while...
read more
Subscribe to Family Stories Below!
Subscribe to
Or subscribe with your favorite app by using the address below