We talk with people from many walks of life who have one thing in common, a story, but not just any story. One that reveals the love and grace of God working through their life and told without the filters of pride or pretense.
Some stories will entertain, others will encourage and inspire. But whether you're laughing or brushing away tears, they will touch your heart. May these stories be a source of faith, hope and love.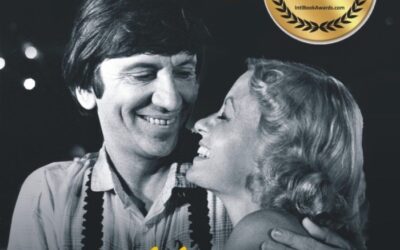 Gilligan's Dreams Dreama Denver Dreama is best known as the wife of Bob Denver, you know, Gilligan, the loveable character from the series, "Gilligan's Island." She is an actress in her own right on stage and screen, an author, and the owner of a radio station with a...
read more
Subscribe to Family Stories Below!
Subscribe to
Family and Stories
Or subscribe with your favorite app by using the address below
Gilligan's Dreams Dreama Denver Dreama is best known as the wife of Bob Denver, you know,...
read more
So Mad at God with Jeff Bardel At 18 years of age, high school graduate, Jeff Bardel, was working...
read more
Fear & Anger or Peace & Joy Tony Cooke Two emotions, fear and anger, have been running...
read more
Year End Money Matters with Scott Kays I've asked a trusted and experienced financial advisor to...
read more
A Most Unusual Cowboy Randy Bird There's a cowboy living in Celeste, Texas, with a very unusual...
read more
Stripped of Shame - Doreen Stumpf Stripped of Shame is a front row seat into the life and mind of...
read more
Jim VanSteenhouse - The Bear Man In September 2015, Jim was doing what he loved. It was the way he...
read more
Beautiful Moment at RIO Olympics Abbey D'Agostino Cooper In the summer of 2016, Abbey D'Agostino...
read more
Decisions Determine Destiny ...but not only yours. Ask your kids. ​ We have all heard it said,...
read more
Beauty for Ashes A longing to be loved, an unexpected pregnancy, a rushed marriage, a divorce,...
read more
You've Got a Story - with Stephen Bransford Did you know that before Moses penned the first five...
read more
For most of us, the name Margaret Kerry would not ring a bell. But if we heard "Tinker Bell," we...
read more
Imagine, you run the 800-meter race for the US team. You are, without question, the fastest woman...
read more
​Soft hands and a strong faith, that is how one of his competitors described him. Pat Day has won...
read more
WNBA Chaplain Fleceia Comeaux Fleceia blew out her knee as a junior in high school. Then she...
read more
Secretariat With Otto Thorwarth​ Have you ever noticed that God seldom shows us the end from the...
read more
The Hurricane - Brian Jackson Some say he's superhuman, some call him the "Hurricane," others say...
read more
A Vision and a 3D Printer ​We have all seen children with missing or deformed limbs. Perhaps they...
read more
I'm not sure if it's the insane danger, the bone crushing crashes or the challenge of watching a...
read more
It Defies Logic Like many, Brad Herman's early life was not ideal. From the age of three, after...
read more
Teach the Little Children ...and the seed will bear fruit. In 1992, Darey and Karen Jolley made a...
read more
Extraordinary-Compelling-Miraculous ​"You'll never be good enough, you're a loser and always will...
read more
In addition to the loss of life, the Coronavirus has forced the shutdown of many businesses. This...
read more
​In April of 2019, "the big one," that's what the doctors called it, nearly ended life on earth...
read more
In March of 2008, after touching down from a long flight, this mom and dad received a sobering...
read more
            "I'm not Mormon, not Catholic and as far as I know my wife and I are not crazy."...
read more
            In June of 2016 a 65-year-old man crashed into rocks and boulders as he tumbled 600...
read more