Gilligan's Dreams
Dreama Denver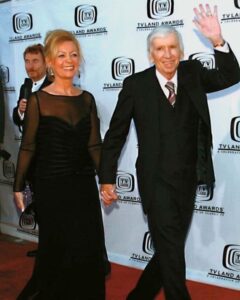 Dreama is best known as the wife of Bob Denver, you know, Gilligan, the loveable character from the series, "Gilligan's Island." She is an actress in her own right on stage and screen, an author, and the owner of a radio station with a delightful name, "Little Buddy Radio."
Dreama lived 30 wonderful years with the love of her life, Bob, before he passed away in 2005. Yet, her story is far from a fairytale life. Their son, Colin, was born with severe autism. Bob and Dreama made the decision to walk away from Hollywood to raise their son.
Then, after 20 years of caring for Colin, 24 hours a day, 7 days a week, 365 days a year, Bob was diagnosed with cancer. In those difficult months, Dreama suffered a stress induced heart attack. Years later, she fought a battle with breast cancer.
But the best part of her story is the ongoing epilogue of her life, the last seven years have been especially amazing since the Holy Spirit reached out and touched her life in a miraculous way.
Listen as Dreama tells her story.
Parent or Grandparent!
Grandpa Jimmy has a gift for you.