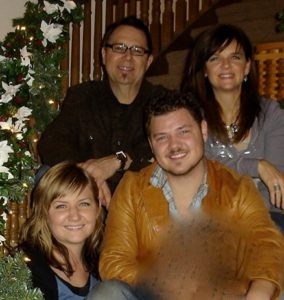 In March of 2008, after touching down from a long flight, this mom and dad received a sobering phone call from their daughter. She informed them that her brother, their son and youngest child was in the hospital. In the days following, they learned the seriousness of his condition. It was a grim diagnosis and the beginning of a life-and-death battle against an insidious and aggressive form of cancer.
Nine months later, on January 14, 2009, their lives were forever changed. That was the day their precious twenty-three-year-old son, Beau Charles, passed away. Indescribable pain, grief, heartache and yes, anger, flooded their hearts and minds. Everything they believed and thought they understood about faith, healing, the power of prayer and the love of God would be challenged.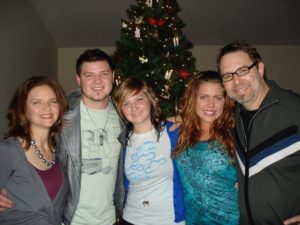 This story is for anyone who has ever lost a child or someone they dearly loved. Whether their life was taken in service to our country, through a terrible accident, by a cruel disease or even through substance abuse or suicide – the pain and suffering can only be fully understood by one who has walked that road and survived.
Listen to Charlie and Jill tell the story in their own words. It may not be easy to hear, and it was certainly not easy for them share. But they wanted to tell it because they believe what they have learned through this heart-wrenching experience will help bring hope and healing to others.
Listen to the Family Stories podcast, Surviving Your Child's Death.
If a family member, loved one or friend has experienced this kind of loss, please share it with them as well.
Connect with Charlie and Jill and be among the first notified when their book is released later this year. Visit their website www.CharlieandJill.com to subscribe to their mailing list, or email them at: mail@CharlieandJill.com to share how this podcast has helped you.
God bless you,
Grandpa Jimmy
www.mygrandpajimmy.com
mygrandpajimmy@gmail.com
New Children's Book released, ages 8-12 "Wrinkly Brinkly"
Parent or Grandparent!
Grandpa Jimmy has a gift for you.