​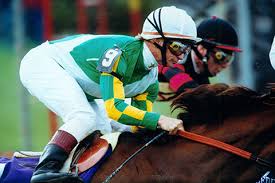 Soft hands and a strong faith, that is how one of his competitors described him. Pat Day has won over 8,000 thoroughbred races including the Belmont Stakes 3 times, the Preakness 5 times and the Kentucky Derby.
With those wins came the induction into the National Museum of Racing Hall of Fame in 1991. The rest of his awards are too numerous to list.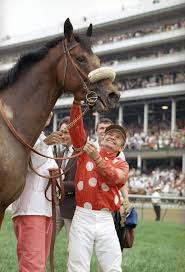 It has been said that he has an uncanny ability, a gift really, to communicate with the horse while riding. With those soft hands, the horse could feel his slightest command. He could get a horse to relax within a few strides out of the gate, saving energy. They seemed to understand when he wanted them to relax and when he wanted them to explode into an all-out sprint for the finish. And timing is everything if you want to win.
But there is another side of Pat Day. He is a man of faith, committed to sharing the Gospel of Jesus Christ at every opportunity. Since retiring from racing, he works the back side of the track as President of the Kentucky Derby Racetrack Chaplaincy.
His faith wasn't always so strong or evident. There was a point in life where he said, "I was hanging on by a thread, successful but utterly lost." It's a story you'll want to hear; listen as he tells it on the Family & Stories podcast.
"Hall of Fame Jockey, Pat Day."
God bless you,
Grandpa Jimmy
New Children's Book released, ages 8-12 "Wrinkly Brinkly"
Parent or Grandparent!
Grandpa Jimmy has a gift for you.